We are here for you

Bohuslav Dohnal
April 1, 2021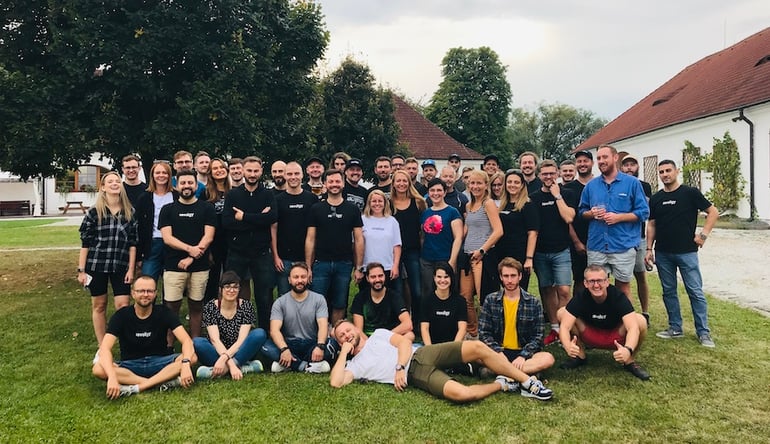 The past few weeks have been really tough for all of us so I'd like to start this message by sending my best wishes to you and your loved ones.
Above all else, our thoughts are with those affected by the COVID-19. We wish them a speedy recovery, and we remain inspired by our healthcare workers and others who are caring for people around the world as well as an overwhelming sense of community amongst people of all nations.
As the COVID-19 pandemic continues to affect the world, many businesses are facing challenges beyond what they were ready for. We want to assure you that, at Revolgy we'll do all that's in our power to help you face them.
Helping our customers and partners to stay connected.
As more companies and institutions begin working remotely in response to COVID-19, they need a reliable solution that will provide them with remote access to their physical infrastructure and everything they need to stay connected with their team and collaborate effectively online.
G Suite, Google Cloud Platform and Amazon Web Services are top products on the market to support remote work and financial flexibility.
To support our customers during this time we can provide you with:
Free consulting hours and change management support

up until the end of June when you decide to migrate to G Suite, GCP or AWS cloud
For new G Suite customers, we offer an

extended free period of G Suite

(conditions will apply)
To help schools and universities provide high-quality education online we offer them a

free activation and setup of G Suite for Education.

If you're interested in G Suite for Education don't hesitate to contact us at

edu@revolgy.com
Free consulting hours

on the usage of cloud infrastructure. We also offer selected Google Cloud Platform and AWS services for free for 90 days.
Together with our partners, we are taking measures to ensure undisrupted service to all our clients.
We are working closely with Google and Amazon to ensure we meet all the needs of our customers and provide them with the support in areas where our experts are needed the most. Continuity of your business remains a top priority for us.
We understand the importance of keeping all of your systems up-and-running during this time. Regardless of the situation, we are committed to ensuring that we meet our contractual service-level agreements (SLA's).
As always, our customer support agents are here for you. However, due to increased demands on the global cloud services providers, they might take longer than usual to respond to your queries if the problem requires escalation to Google or AWS. We kindly ask you for understanding and assure you that we will be answering all your questions as soon as possible.
Supporting our people.
At Revolgy we practice what we preach. Thanks to cloud-based technologies and tools from Google and AWS, that we use ourselves, it is easy for us to arrange for our people to work from home. We moved all of the operations of our company fully online. This means that our entire team is still here for you and will continue to support you as usual, wherever they are and wherever you are.
We will get through this together.
A moment like this is a reminder about how we all need to band together to overcome challenges and complexities. Revolgy is here for you and we will do our best to support you in any way we can. Don't hesitate to contact us at ask@revolgy.com or call +420 224 933 919.
With best regards,
Bohuslav Dohnal, Founder of Revolgy