5 reasons why working with a Cloud Partner is a good idea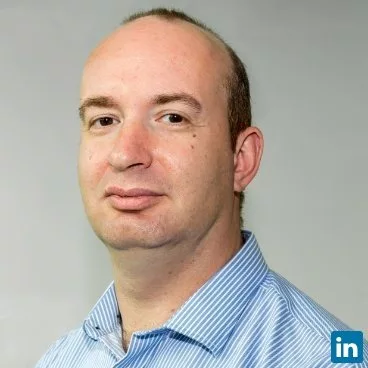 Yaacov Ozer
February 4, 2019
Scalability. One of the most important business targets and essential requirement of modern e-commerce. Scaling the SaaS / IaaS business up through the partnership network is one of the possible routes you can take. Public Cloud vendors rely on partners to get closer to their customers across the world. What does it mean exactly?
In my career as an entrepreneur and Cloud Advisor, people often ask me about the benefits of working with a partner when it comes using the public Cloud resources. I will try to give you a brief answer to this question summarising my expertise in the best practices as well as our company's experience of being a public Cloud partner.
Types of Partnerships
When it comes to the public Cloud vendors, you can find 3 types of partnership in the partner ecosystem:
Reseller. A partner that provides you with an access to the public Cloud services via their own console. They also deal with billing and provide billing related administrative support.

Consultant. A partner that has a skilled technical team, certified by the vendor, and is able to provide consultancy in regards to the best utilization of the public Cloud resources, cost optimisation services, integration of a third-party software, architecture for different workloads as well as support.

MSP - Managed Service Provider. A partner that actually takes care of the customer's public Cloud environment, and acts as external DevOps or infrastructure team, in accordance with SRE (site reliability engineering) principals.
All these services can be covered by a single partner (for example, we at Revolgy provide all 3 types of partner services). There is one more type of partner - ISV which provides SaaS services on top of the cloud IaaS, but I will cover this in a separate article.


5 benefits of working with a Partner

1. Optimise your spending and gain more flexibility
Whether you buy Cloud services directly from the public Cloud provider or through the partner the price for consumed Cloud resources is exactly the same. In some cases, a partner is able to offer you better pricing, by mutual negotiation with the vendor. A partner is also here for you to advise you on effective cost optimisation techniques and approaches.
Working with a partner will give you more flexibility in payment methods and due dates as well as billing in the local currency. When you use more services from the same vendor (G Suite and GCP, for example), the billing provided by the partner is more transparent and can be consolidated.
2. You work, the partner takes care of your Cloud
Vendors are developing partnership network with the aim of creating centers of excellence. A skilled partner has a wide knowledge of different services offered by the vendor and can advise you on best practices and well as provide you with migration support and architectural planning. You can also consult development and operation topics, security, and exit strategy. This way you can focus on your core business while a trusted partner takes care of the Cloud enablement for you
3. Specialists available anytime you need them
Nowadays there is war happening around the world. The war for talents. When you need to expand your DevOps or infrastructure team, it might take up to 4 months to onboard a new employee.
When you work with a partner, the member of their team can be shortly allocated to you if you need it. They have the required skill set and are backed up by senior certified solutions architects and experts directly from the vendor.
4. Support 24/7 adjusted to your needs
Partners offer 24/7 support in your local language and within your time zone. The support by partner is provided by skilled certified consultants and architects and it's aiming to resolve the issue without needing to raise it to the vendor. However, a partner is able to raise the ticket on customer's behalf directly with the provider and escalate the issue to higher instances within the vendor's support organisation if needed. There is a variety of customer care programs available, some of the more advanced will include proactively planning the activities ahead with the customer.
5. Managed Services make your life easier
The most advanced form of partnership with the public Cloud vendor is Managed Service Provider. MSP level partners are capable of delivering a complete package of expert services to keep your cloud application stack up and running 24/7. The goal here is to allow your IT department to focus on the core business activities while the partner takes care of the maintenance, fixes and setups of infrastructure. At Revolgy this service is called CloudOps and includes many benefits according to SLA, SLO and SLI based on the business needs. More info about the service can be found on our website at https://www.revolgy.com/services/cloudops
"Working with Revolgy can only be compared to a loving relationship of a father and child. Every day he takes my hand and leads me to school, teaches me about the world, answers all my questions and is always here to support me when I need him.

Petra Tříšková, Scrum Master, Dáme jídlo