G Suite Implementation at Česká spořitelna
Learn how the biggest Czech financial institution underwent major infrastructure changes and implemented G Suite tools in order to stimulate communication and collaboration within department and improve relationships with their clients.
Summary
What were the main problems?
deep need for improvement of collaboration and communication within the company

because of the nature of the institution the chosen solution required highest data security

fragmentation of tools and processes within the company.

previous solutions were inefficient, expensive and not secure
Which solution was chosen?
What were the results?
Massive costs cutting

Better communication

Increasing proactivity of employees

E-mail reduction

Easier availability of employees

Platform for internal crowdsourcing

highest possible data security

Facing the Challenge
Česká spořitelna was on the crossroads. The management knew that if they wanted to stay the number-one bank in the Czech Republic, they needed to adapt to modern, digital environment. How to help the employees collaborate more easily and also, how to support them so they could do even better at their everyday tasks? There was a strong need for new, digital tools for all the departments. CIO of Česká spořitelna, Petr Beneš, faced the decision whether to develop his own solution or use an existing one, which would, however, be very expensive and protracted. It was necessary to find a solution which had maximum security standards, was completely stable and fully accessible. Google Apps for Work was chosen because it is a trustworthy solution with maximum security and covers all the needs of Česká spořitelna - for very low costs.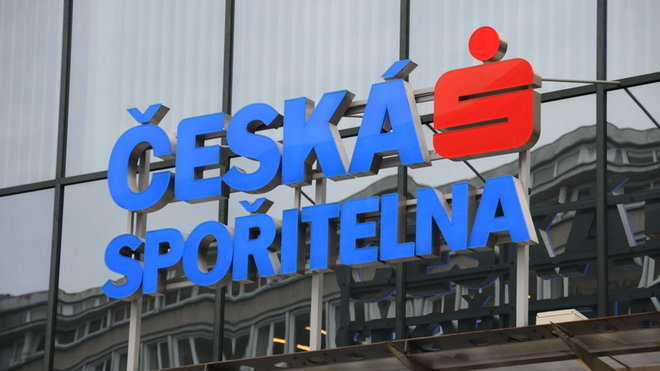 Past Problems
Fragmentation
Before deploying Google Apps for Work, Česká spořitelna faced the fragmentation of tools and processes within the company. Experiences and ideas were shared in Facebook groups, which limited the employees´ ability to access them and increased the possible leak of confidential information. The same applied to sharing business data using Dropbox.
Time
Employees spent a lot of time cleaning their mailboxes with limited capacities, which forced them to spend more time at work. Arranging internal meetings meant exchanging a number of emails or lengthy phone calls. In short, daily tasks were slow and inefficient.
Costs
Česká spořitelna incurred massive costs of e-mail solutions, hardware and licensing programs, which had to be constantly renewed and paid for. Financial demands on the servers and server housing were also high.
Finding a Solution
Overall, Česká spořitelna suffered from high administrative and financial demands, which was typical for the companies in the last century. That was the main reason they started to look for an inexpensive, proven and absolutely safe solution - and they found Google Apps for Work by Revolgy (previously Netmail), Premium Enterprise Partner of Google.
Changes are Made for People
This project was not only about the implementation of new tools - it was about changing the views of the management, educating the organisation, so the future users could understand that Google Apps for Work would instantly change their working world for the better. Employees are in the heart of every company. The acceptance of the new services by them is crucial. That is why the entire process of deploying Google Apps for Work in Česká spořitelna was accompanied by the strong support of the Revolgy team who made sure that all the employees responded positively to the change, seeking further information by themselves, sharing it with their colleagues.
Despite the fact that Google Apps was launched in the entire company at once, no one was forced to use all the tools (e. g. Google Documents) immediately. People were finding out step by step how Google Apps could benefit them and how it could speed up their work. Thanks to the brilliant management, the transformation was really easy. People were prepared for the change- - only two days after the implementation, there were more inquiries than usual.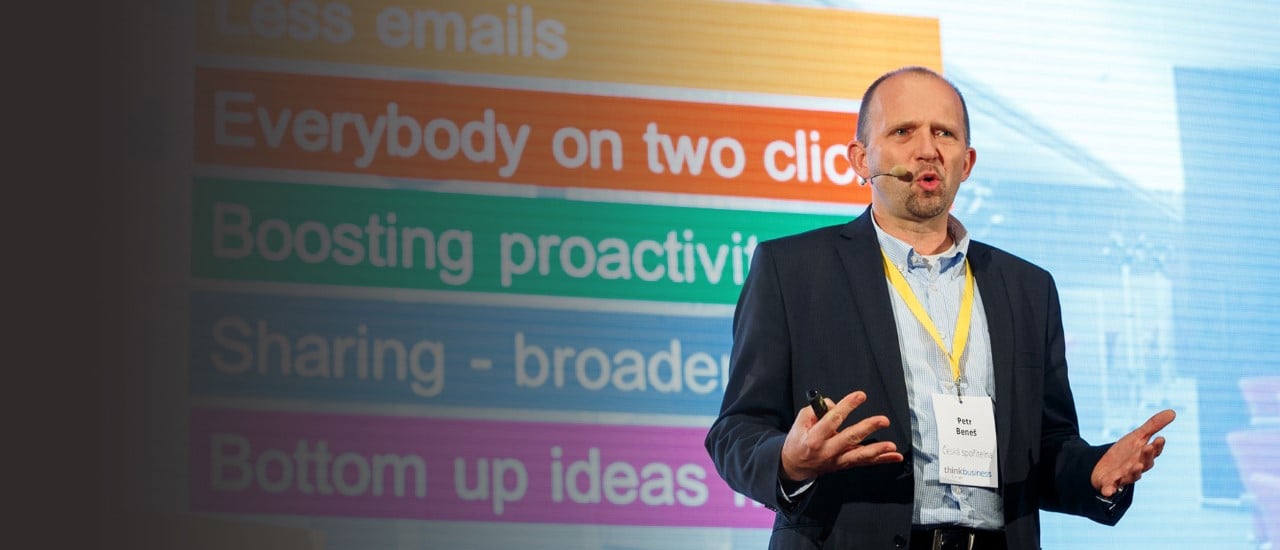 Petr Benes, Chief Information Officer, Česká Spořitelna, explains how the bank has implemented a culture of change through the use of Google.
Enjoying the Results
Eight Months After
Eight months after the transition, employees are receiving fewer emails and in addition to that, they do not have to archive them. Everyone can now be reached using just two clicks. Thanks to Google Apps, employees of the bank manage both their businesses and their personal lives better. Their proactivity has also increased, as the management confirms.
Deploying Google Apps for Work in Česká spořitelna did not concern only Gmail and sharing documents. Thanks to Hangouts, for example, employees can send messages and make video calls much faster. Everyone can now be reached using just two clicks. Thanks to Google+ internal communication has significantly improved. Bank employees and teams can now create their own groups and communities, increasing their efficiency by coming up with new ideas for improvements and innovations. Google Sites represents an important innovation for project management, since it makes the collaboration within project teams and presentation of new projects infinitely more effective.
Success Is Based on Values
The main benefits of transformation to Google Apps for Work are based on the three values Revolgy stands for: company culture, collaboration, and cutting costs. Maintaining company culture is about being open and transparent. People are then more creative and proactive. Collaboration is now easier, more effective and faster: the true value of your employees is not in what they know, but mainly in what they share. And thanks to Google tools, sharing is immensely increasing. Česká spořitelna saves enormous amounts of money not only on the costs of running IT, licences and others, but the direct costs as well - for example, people now do not have to travel to different meetings, which naturally saves time.
Rejuvenation of the Bank
All in all, traditional world of banks has been and still is changing rapidly. The increasing role of modern technology puts demands on how the banks actually function - not only in their outer relations with customers, but also inside. The implementation of Google Apps has brought great rejuvenation of Česká spořitelna. The departure from traditional to modern communication channels has been a significant shift in the thinking of all the employees and their attitude to work. The whole company welcomed innovation and entered a new modern digital future, resulting in a positive impact on customers and clients. The rejuvenation is not only a marketing pose; it is the reality that fulfils the bank.
"We realized that the real value is not in the things people know if they can't share them. And this trend will only grow in the future.""Petr Beneš, CIO, Česká spořitelna
"My primary expectation was to stimulate communication between people."Petr Beneš, CIO, Česká spořitelna
---