Revolgy team building 2023

Berna Karataş
September 25, 2023
Our remote-first culture, though deeply connected, primarily keeps us behind screens throughout the year. So, when September arrives, we eagerly embark on a journey of unity, bonding, and pure enjoyment during our annual team-building event. This year, our team-building adventure took us to a unique historical venue, just an hour's drive from Prague. Nestled in the heart of nature, it offered us absolute privacy, peace, and calm for three days.
Workshops, brainstorming sessions, and late-night dancing
Our agenda was meticulously planned to ensure a perfect balance between work, play, and personal well-being. We started with free time to enjoy being together in person after a long time. Whether sweating it out on the tennis court or relaxing by the swimming pool, our people reconnected with each other in their own way amidst nature's beauty.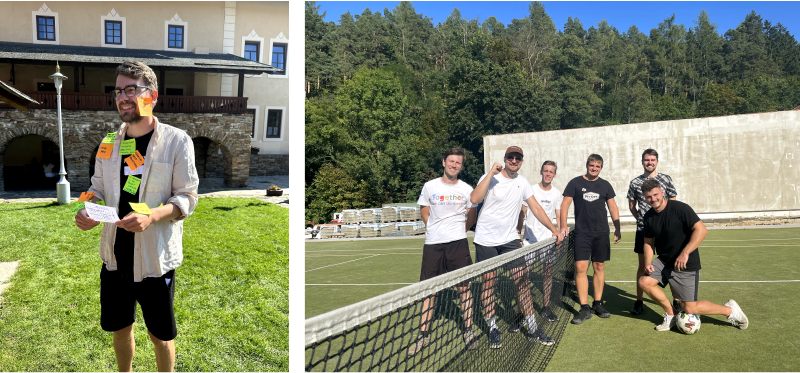 It was followed by a deep dive into our company's strategy dialogue, fostering unity and commitment. Team building games and an engaging scavenger hunt brought out the competitive spirit in all of us. The top three teams didn't just earn bragging rights; they received special prizes, reflecting our commitment to recognizing excellence.
The next day began with invigorating exercises led by our CEO. Workshops on communication, problem-solving, and mental health empowered us both professionally and personally. We also brainstormed on a company challenge, inspiring innovation, which is a core value of Revolgy. And, as tradition dictates, we wrapped it all up with an unforgettable party that had us dancing into the night 🕺.
A sustainable approach to company merch
This year, we also introduced new company merch which stood out not just for its design and quality but for its sustainability. Made with utmost care for ecology and fair production, our new merch received rave reviews from our people. They declared, "I will wear it proudly"; "LOVE IT"; and praised it as "awesome", "very comfortable, and practical gifts".
We didn't leave our team-building event just with the new merch but with a myriad of feelings. Some described it as a "re-energizing" experience, a "great social booster," and a "feeling of belonging." The joy of meeting in person after months of virtual interactions was palpable, leaving us all "inspired" to continue our journey together.
In conclusion, the 2023 Revolgy team-building event was a resounding "People Success". Thank you, dear Revolgians, for being the heart and soul of our incredible journey. We eagerly anticipate the next team-building event! Until then, let's carry the spirit of unity, fun, and sustainability with us in everything we do. 🥳💜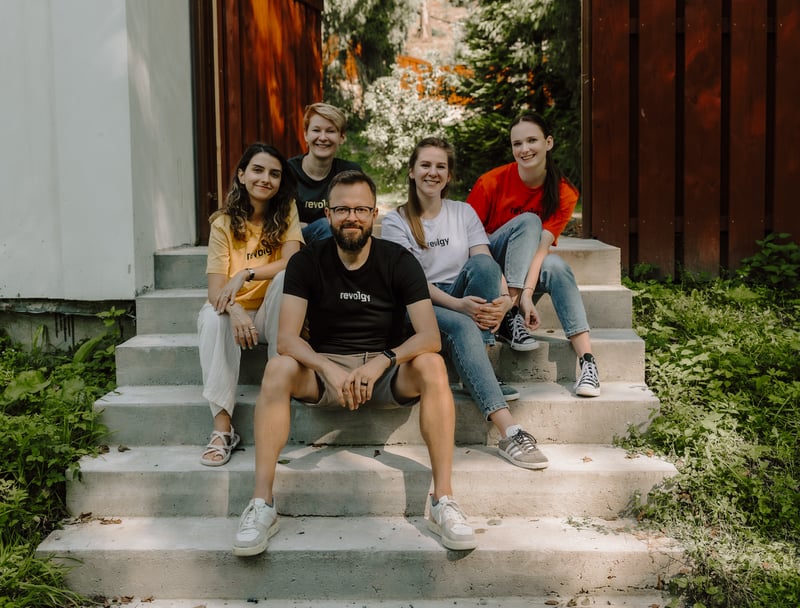 Would you like to become a part of Revolgy? Contact us for more information, or check out our career page today.