Paid appointments in Google Calendar made easy with Stripe

Jana Brnakova
July 26, 2023
Google Calendar has recently rolled out a feature to improve the experience of booking and managing appointments. The tech giant has partnered with Stripe to integrate a paid appointment scheduling system via Google Calendar.
Service providers using Google Calendar can now define their availability, manage bookings, and set their service pricing within the application. Payments for these appointments are securely processed through Stripe, making the entire transaction experience smooth and streamlined for both the service providers and the clients booking the appointments.
"Requiring payment upfront can help small business owners reduce no shows and grow their business further," said Google in a blog post.
How paid appointments work
Paid appointments allow you to create and share booking pages for free so others can schedule appointments with you. You can also view bookings alongside your schedule in Google Calendar.
Others can see your free availability that automatically updates as you add or remove other commitments to your Calendar. Additionally, you can share or embed your booking page with others for easy access and customize the booking form to gather more information from those booking an appointment with you.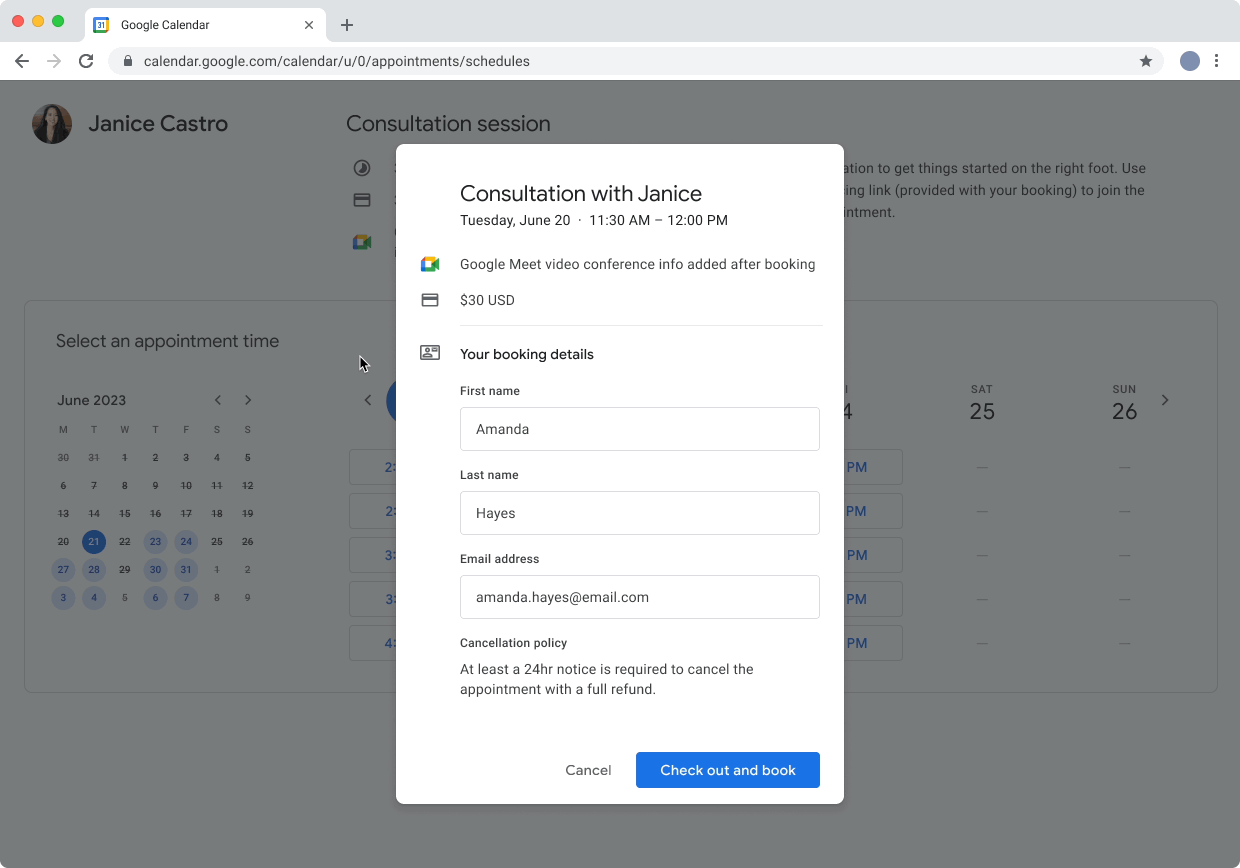 Credit: Google
Google will redirect appointment bookers to Stripe, and it doesn't process or store any payment info (such as credit card numbers). It also doesn't charge any platform fees.
Appointment providers can link their Stripe account with Calendar while setting up an appointment schedule and a price. Alternatively, they have the option to make a new Stripe account.
Google Calendar's collaboration with Stripe adds a layer of trust and security to the transactions as users know their payments are being processed through a trusted and widely-used platform.
Set working location for portions of the day
The paid appointment feature comes alongside another recent update, which allows users to set working locations for specific portions of the day in Google Calendar. Users can now reflect their availability throughout the day, especially useful in a hybrid work setup. More info here: Set working locations for specific portions of the day in Google Calendar.