Webinar
Open Clouds for Research Environments explained.
Learn how to get started with Google Cloud within OCRE framework
Watch our webinar with Bohuslav Dohnal, founder of Revolgy, Petr Dupák - Head of Higher Education and Academic Research from Google and Vlad Birsan - Account manager from Revolgy to learn how to get started with Google Cloud if you are from research or educational institution. He will explain the benefits of Google Cloud and how to join the international Open Cloud for Research Environments (OCRE) framework. Google Cloud and OCRE framework is a great opportunity for research environments to start using cloud services.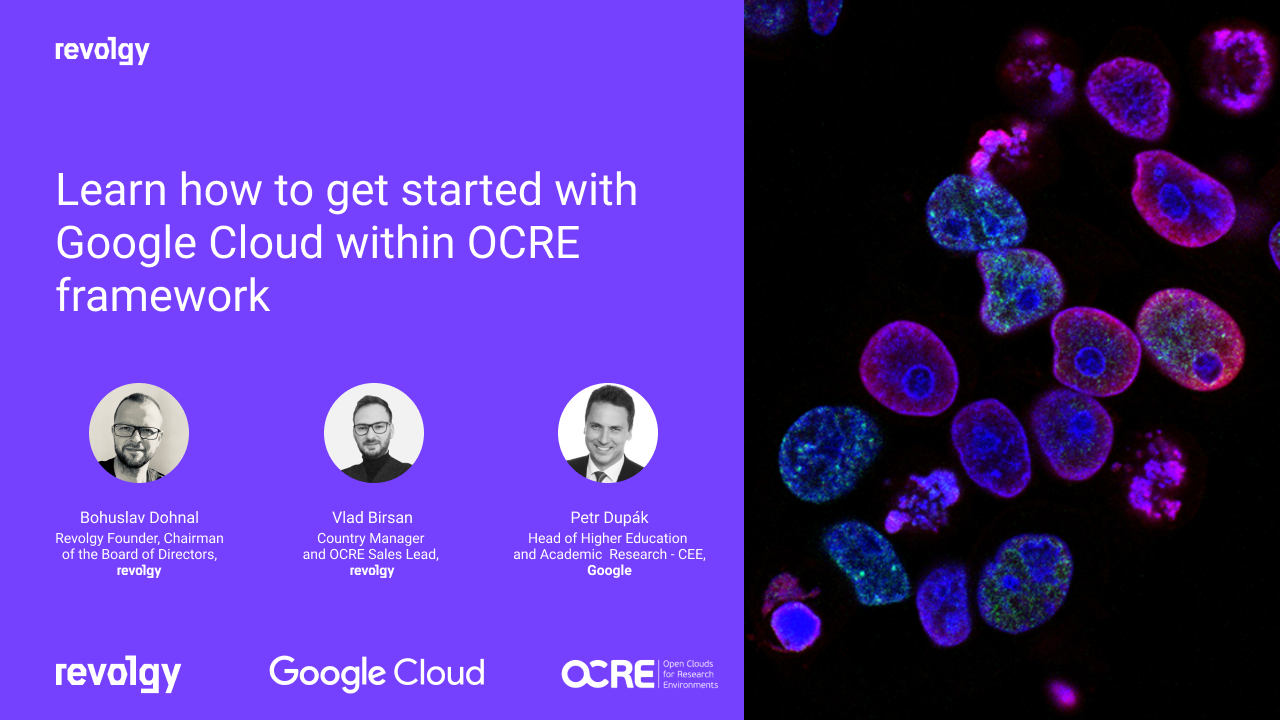 Topics:
What tools and services within Google Cloud Platform you will be able to use?
What benefits can OCRE project bring you with our help?