Revolgy Cloud Breakfast
Successful Road to the Cloud
Live morning event with PLX AI, UNOPS, Google and Revolgy
Date & Time: 24th November, 8:00 am - 11:00 am

Location: Google Copenhagen, Sankt Petri Passage 5, København
Successful Road to the Cloud
We are happy to invite you to an exclusive morning discussion about infrastructure modernization and open infrastructure cloud together with PLX AI, UNOPS, Revolgy and Google Cloud team.
UNOPS will share the story of their journey to Google Cloud. UNOPS adopted Google Workspace in 2018 (G Suite at the time) and completed the migration of 100% of their IT infrastructure hosting all corporate business applications to Google Cloud Platform during this year. Tushar Dighe and Kristoffer Noerkjaer Randloev Jepsen will share their objectives and the reasons for picking Google as well as the successes and lessons learnt during the journey.
The United Nations Office for Project Services (UNOPS) provides infrastructure, procurement and project management services for a more sustainable world. UNOPS is a part of the United Nations, operating projects in over 100 countries.

Kristoffer Nørkjær Randløv Jepsen
Enterprise Architect, Infrastructure
UNOPS

Tushar Dighe
Chief Information Officer
UNOPS
Gelu Sulugiuc will get you excited about how World's Fastest Financial News Service Runs on GCP. Why did they choose GCP? What are technical & financial assistance options, and why did they stick with GCP as they scaled and got acquired?
PLX AI is a real-time financial news service powered by artificial intelligence. In September 2022, Thomson Reuters has acquired PLX AI, and they product will be integrated into Reuters News.

Gelu Sulugiuc
Founder of PLX AI
Director at Thomson Reuters
Štěpán Kaiser will share the latest cloud trends and experience from EMEA region. He will talk also about offerings for fast-growing companies (start-ups, scale-ups) and SMBs.

Štěpán Kaiser
Digital Native Lead
Revolgy
Join us at Cloud Breakfast!
Revolgy is a leading European Google Cloud partner providing digital transformation services through cloud infrastructure and online collaboration tools. With more than 25 years of experience in IT and 2000+ global customers in a portfolio, they provide flexible cloud solutions to cloud-ready corporate companies as well as digital-native startups.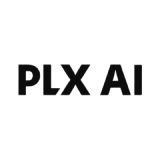 Date & Time
24th November, 8:00 am - 11:00 am CET
Location
Google Copenhagen, Sankt Petri Passage 5, København
Event Space: DK-CPH-SPP-3-Rådhuspladsen
Agenda
Breakfast 8:00 - 9:00
Talks and Q&A 9:00 - 11:00 - PLX AI, UNOPS, Revolgy
Event hosted by Revolgy with Google Cloud team support