G Suite implementation at Kofola
Learn about one of the biggest projects of G Suite implementation in the sector of manufacturing companies. Revolgy implemented modern collaboration tools at Kofola to improve communication and workflow between decentralised branches across Europe.
Problems they were facing:
team members used many different locations for their work
difficulty coordinating projects
traditional ways of passing on the informations were unreliable

users representing different generations and different levels of grounding in IT
Solution chosen:
Results:
improved communication and collaboration

better workflow between branches across Europe

safe access to all documentation from any location and any device

specific needs of different kinds of users were fully met

seamless adoption of new tool even by the least IT grounded employees
About the Company
Kofola group are one of the biggest manufacturers of soft drinks in Europe. The company trades in The Czech Republic, Slovakia, Poland and Russia. In their seven factories, two of which are in The Czech Republic, one in Slovakia, three in Poland and one in Russia, it employs more than 2,200 people.
Situation Before Migration
Most people working with computers spend their days mainly on the road, but were still using traditional ways of communication and passing on the information. This is why Kofola decided to adapt the cloud solution from Google. Implementation took place in The Czech Republic, Slovakia and Poland. Except for six factories in these countries, the company also has dozens of other administrative units and other workplaces. Changing to new technology affected 700 users. In the scope of Central and Eastern Europe, it was one of the biggest projects of G Suite implementation in the segment of manufacturing companies.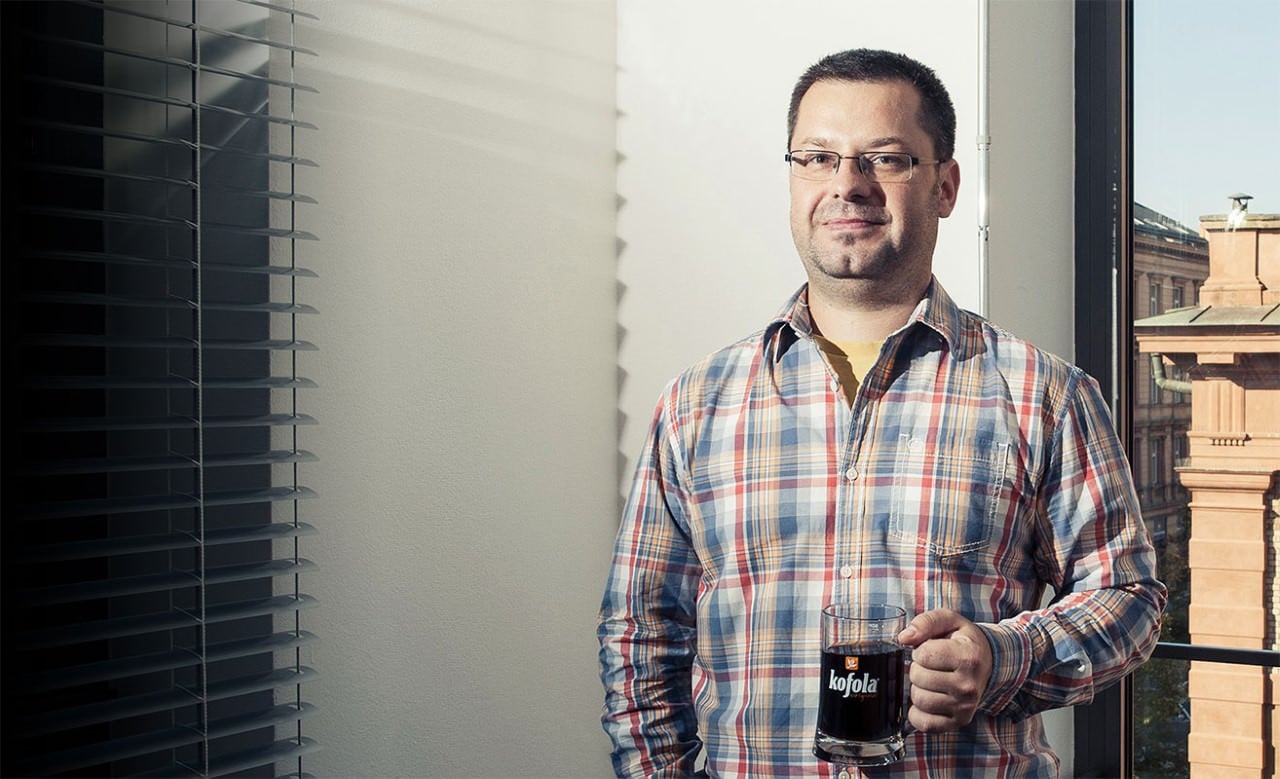 "Kofola chose G Suite even though it is possible to find cheaper offers on the market. Independent studies showed that the investment is recoupable in 2 months. It is definitely the most advantageous solution on the market of cloud services taking into account the price and performance. Beside all this, the philosophy behind Google products is very close to our company's culture and unlike competing solutions offers much better price to performance ratio."

Milan Zmarzlák, Kofola's CIO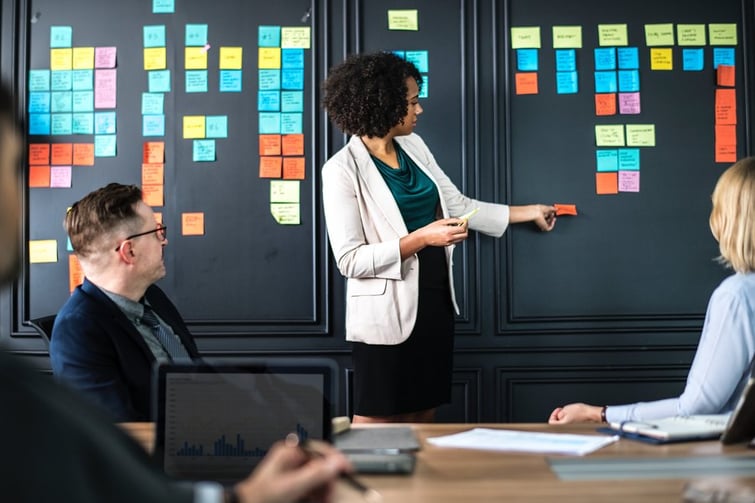 Users
"In our company there is a wide range of different users representing all generations. There are conservative types of people or those who are very open to new things. A lot of our employees were very eager to get new training and were not afraid of the change at all. We have those who are using their email 24/7 and those who don't need it at all."

Jaroslava Musilová, PR manager of Kofola
Reasons for Change
"There are 29 people working in the Czech and Slovak marketing department of Kofola and they use 6 different locations in Czechia and Slovakia for their work. I drive a few thousands kilometres a month during my work activities. It is really difficult to coordinate the whole team under these conditions, so the cloud solution seems to be ideal in this case. It can help us make significant savings of time thanks to meetings on Google Hangouts, or simplify the communication and sharing of information. The innovative Google solution perfectly meets the needs of Kofola, which is the most progressive company in their field in Central Europe"

Jiří Vlasák, Marketing Director of Kofola Czechoslovakia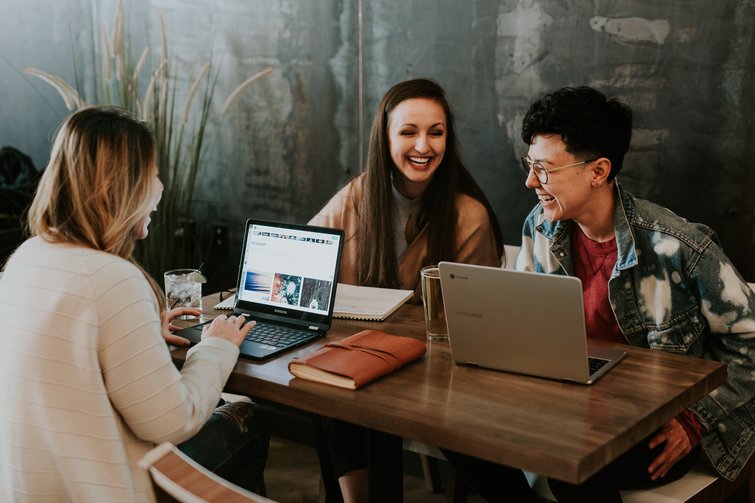 From migration to G Suite, Kofola mainly expected better conditions for effective communication within the company's culture based on permanent mobility and flexibility of their employees. The company also counts on smoother implementation of acquired enterprises and external co-workers to their structures. In general there was a significant improvement of employees comfort and optimalisation of the communication processes.
"Unlike Lotus Notes, which we were using before, we gained a much more agile solution, which brings not only a more effective platform for communication but also simplified sharing of information and new opportunities for interaction with our business partners, clients and employees. Now we have safe access to communication and all the documentation from any device starting from smartphone to desktop computer. G Suite also helps us meet specific needs of different users, who were missing some functions that the previous solution was not able to provide, or it was too complicated."

Jaroslava Musilová, PR manager of Kofola
"A decentralised administrative structure pays off in our business. We aim to keep it this way, as we see it as a responsibility to our employees working for us in different regions. We care for the people first, where they reside is a secondary matter. It creates pretty difficult requirements for employee mobility and effective communication."

Jannis Samaras, Kofola's CEO.

The Process of Migration
In the scope of the project, the company started using a new email solution, chat system and tools for video-conferences (Hangouts) and data sharing. The migration was led in accordance to the methodology of Google under the supervision of Revolgy (previously Netmail) company, which is a Certified Google Premiere Partner. Overall change was fast and smooth. By using Google database best practises that Revolgy was working with, it was possible to set the process of change in a way so that it is easy for every employee. The strategy was based on engaging the employees in the process of change. Google Guides were chosen amongst fans of new technologies, who got some extra training which enabled them to help their colleagues to adapt to changes. As employees of the company and thanks to their knowledge of internal processes, they found the best solutions to help to implement those technologies by other employees themselves. Others could ask a trusted person for advice, which proved to be a very effective approach. It made the implementation faster and smoother. At first, 60 Google Guides started using the system, and they took part in widening the scope of change. All 700 users were added from the middle of May.
"When it comes to Google Guides, this method seems to be extremely effective. It is a person that other employees already know. That makes the discussion about problems more open and finding solutions faster than when using external - anonymous help. Revolgy helped significantly, by providing guidance and all the necessary information whether personally or through Hangouts"

Jaroslava Musilová, PR manager of Kofola
Employee Training
The chosen group of 60 Google Guides took part in an intensive, 2-day long training session. Out of these 60 people, 6 internal trainers were recruited, who were trained for one more day about methodology. These internal trainers later trained about 400 users. An intensive 3 day training session was held for VIP users of the company's top management. All trainings were hands-on and interactive.
" I am really satisfied with the training sessions. The approach of the trainer was really good. The information was passed on in a way that was simple and easy to understand."

Juraj, Kofola


Communication Campaign
Email used to be the main channel of communication. They used to be sent to relevant people according to a specified schedule. As a motivation for employees "Ten Commandments of Master ASAI" was used, which explained how to work with G Suite more effectively. A range of motivational WC frames were created, encouraging employees to visit the educational website that Revolgy has prepared especially for Kofola. They could find not only users guide to G Suite, but also 40 screencasts showing G Suite in real company environment. "Ten Commandments Of Master ASAI" has also been published as an attachment to our internal print Kofomagazín.
Security of Companys' Data
Kofola started using 2 phase login to users account that is a part of G Suite. In comparison to other security systems, this is the most advanced solution. In case an employee loses their smartphone, tablet or notebook it is possible to delete accounts and change passwords immediately thanks to a mobile device management console.
Evaluation of Change
According to Jaroslava Musilová, PR manager of Kofola, most employees were looking forward to this change. Some of them had personal Google accounts already, so the process was very smooth for them.
"Our employees reacted in differently than we expected. Some of them were enthusiastic that they finally gained freedom, some took it as a matter of course, and some were struggling with the change. Some are getting nostalgic over the old system, but they are minority."

Jaroslava Musilová, PR manager of Kofola
With the change in the company, there was no more trouble with previous FTP services, which were used as the main platform for sharing documents between Kofola and external agencies, for example. There was no more using of private Google accounts or other cloud services for sharing information in the micro-teams inside the company. People in the field also recognised the value of the new solution. G Suite platform helped to widen the community of users who are aware of affairs within the company, while previous solutions gave them only a minimal amount of information. Some departments will prioritise the usage of Hangouts for their regular meetings.
"Despite the fact that the whole migration process was short, everything took place without the slightest problem. Whatever we needed, Revolgy was always ready to react immediately. I have to admit, our overall cooperation was very good"

Jaroslava Musilová, PR manager of Kofola