About H1
H1 is the biggest Czech company specialising in online marketing. They have been on the market for the last seven years. Their customer portfolio includes medium-sized companies, as well as multinational corporations. H1's activities are PPC campaigns, web design, SEO optimisation, social media marketing, copywriting, online sales strategies and communication architecture. H1 has about 150 employees in the Czech Republic and Slovakia.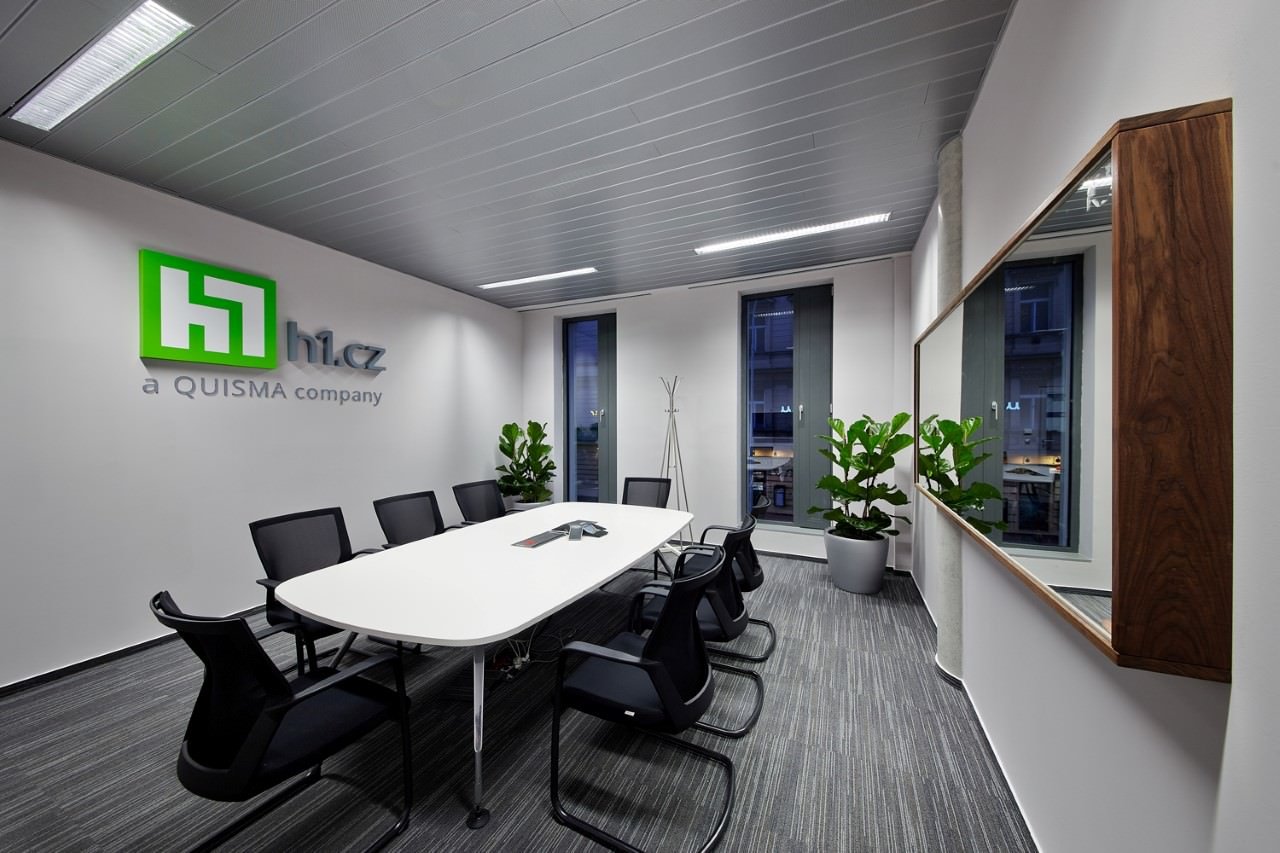 Incentives for a Change
As a result of foreign investments and later acquisitions, the company underwent rapid growth in the last few years. They started up as a small company and used to rely on open source solutions: mail server, Postfix, web interface of Squirellmail and calendar. With the continous growth came the need for implementing a groupware solution.
"We had something that was pretty easy and affordable, but it wasn't sufficient anymore, and required a lot of attention. The administration wasn't complicated, but the solutions were running on our hardware. When our network functionality or back-up systems failed we had to search for DIY solutions. General reliability was reflecting the stability of HW and OS and nobody wanted to embark on new updates and uncertain enhancements."

Martin Zdražil, IT manager
Employees used to choose their work tools according to their own preferences, which disproportionately increased the demand for user support. It also prevented deeper connection of users within the network. A higher demand for maintenance was too much of a burden on their IT team. Since the company offers web hosting services, their IT team needs to be available 24/7 to their clients, which has priority over user support within the company itself.
The Solution
It all started with the decision of the management that there was a need to share calendars, send and receive meeting invitations and start to use the advantages of the modern technologies more efficiently. At the same time, it wasn't desirable anymore to manage the system on their own hardware. The decision was made to implement cloud solutions. From the initial idea, it took about 6 months to sign the contract for cloud migration.
G Suite has been chosen after careful comparison of different products that met desired parameters. The main advantage of the G Suite was a low price while keeping the user interface easy and intuitive.
Prior to the implementation, the options of maintenance of individual user accounts, granting different rights and other important factors from an IT point of view were tested. This stage lasted for a month.
The migration itself included transfering of email from IMAP repository using Google tools. It was done quickly and there were absolutely no obstacles in the way. With regard to the fact that G Suite environment is very intuitive, there was no need for elaborate training sessions for the final users. A simple introduction of all the functions was enough.
H1.cz decided to use Revolgy's (previously Netmail) services to execute the migration. Revolgy provides complete migration services and are certified Google Cloud Premier Partner. Beside the G Suite licence, Revolgy provided all the support and training of their administrator.
Outcome and Evaluation
From the viewpoint of IT, one of the biggest benefits was a migration to a cloud environment and the resulting reduction of potential sources of problems. The company managed to get rid of a great deal of routine tasks associated with running open source solutions on their own hardware, which over time started to put too much pressure on their team. The change also prevented the growth of expenses on the IT, which seemed inevitable.
Their capacities are now directed into other priorities that keep the company moving forward. Amongst others, they initiated the migration of all their hardware into the cloud. The response of their employees to G Suite implementation was very positive. A lot of them were already using Google services in private (Gmail, Docs, Calendar) so they were familiar with the tools. A large proportion of their employees are salesmen. They see shared calendars and documents and accessibility from any place any time and any device as key benefits of the cloud environment. Some of their employees use tablets in their everyday work and all of them use G Suite on their mobile phones.
A Matter of Security
Taking into account esablished IT processes, leaving the responsibility for the company's data security to Google was an important question. Trust in G Suite was gained after conscientious communication of the matter, absence of scandals with information leackage and reccomendation from other users from the business sphere
"At the beginning I had a bit of a problem with that. I was used to encripting and hiding carefully all sensitive data. Google proved that even sensitive information can be stored securely in Google Docs."

Martin Zdražil, IT manager
Implementation to mobile devices seems to be the biggest challenge in regards of security. It requires responsible approach of employees. For securing individual devices we use Device Policy solution for Android.